Beginning at an early age, Fuquay-Varina is home to a wide range of options for early child development. You will find quality facilities to meet your children's needs from 12 weeks to kindergarten preparedness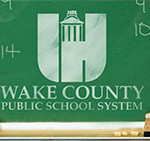 Fuquay-Varina is part of the Wake County Public Schools, the largest system in North Carolina, which provides quality education to a diverse student population. Their focus is on making sure every student is headed toward graduation and is prepared for the future. This concentration has led to a 79 percent graduation rate, one of the highest rates in the nation. Several of the schools in the district operate under a magnet program. The concept began with an International Baccalaureate (IB) program in high schools that now extends down into the primary and middle years.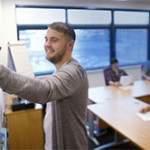 In addition, Fuquay-Varina is home to Wake Technical Community College, Known as "College for the Real World," the two-year school provides a comprehensive array of learning opportunities and serves an annual enrollment of more than 60,000 students. The college offers programs in approximately 150 academic, vocational and technical specialties as well as associate degrees in science, applied science, the arts and general education. Additionally, transfer options for entry into four-year institutions along with diploma and certificate courses that prepare workers to succeed at high-demand jobs within the community are available.
Fuquay-Varina is conveniently accessible to all 10 Triangle colleges and universities, including major institutions like North Carolina State University and the University of North Carolina at Chapel Hill as well as private institutions like Campbell University, www.campbell.edu, and Duke University.
Early Child Development Options
Area K-12 Schools and Community College