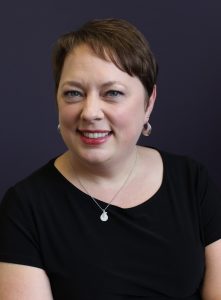 Welcome to the Fuquay-Varina Chamber of Commerce, where for 70 years we've served our community by promoting local businesses, supporting economic development, providing engaging community events, and by being a trusted resource for those that are relocating to or just visiting our area.
Fuquay-Varina is home to a variety of businesses, from large manufacturing to highly technical to hand-crafted, from global brands to locally owned and operated.  Our goal is to help each business by providing awareness and resources to help them succeed.  We're also fostering an environment for startup businesses through our Innovate Fuquay-Varina initiative.  Innovate FV provides entrepreneurs with mentorship, professional services, and opportunities to pitch their idea or small business.  We also offer Leadership Fuquay-Varina to develop current and future community leaders.
The Fuquay-Varina Chamber of Commerce welcomes the new year with a new work plan and a new Chairman of the Board! Dr. Stephanie Galloway f Assured Audiology will take the help at the January 10th meeting. A native North Carolinian, Dr. Galloway is hte owener and promary doctor of audiology at Assured Audiology and Hearing Solutions. She opened her practice in Fuquay-Varina and joined the Chamber in 2013. Wanting to increase her involvement, she joined the board shortly after, in 2014. She currently chairs the Chamber's Senior Services Council and produces the annual Senior Services Expo, which is now in its fourth year. Dr. Galloway is also a 2016 graduate of the Chamber Leadership Fuquay-Varina Program. As a result of all her hard work and dedication to the community, she was presented with the Chamber's Rising Star Award in 2015. We are excited to have Dr. Galloway leading us into the upcoming year.