Hundreds of people gathered for Savor Fuquay-Varina 2014 at Aviator Brewery last Saturday. They sampled food offerings by local vendors, bid in both a live and silent auction and eagerly followed the proceedings of a reverse raffle! By all accounts the event was a complete success.
There was something for everyone at Savor Fuquay-Varina. More than 20 vendors prepared a wide variety of food and beverage samples and since the chef's were competing for the coveted Gold and Silver Fork Awards, the food was simply outstanding.  Event goers sampled spinach ravioli, lobster roll, buffalo chicken mac & cheese, panini's, spinach pie, stuffed chicken breast, truffles, apple cheesecake, voodoo cuban sandwiches, smoked pork sandwiches, Chicago deep dish pizza and much more. Add in a handful of beer, wine, and even a mead vendor meant there were plenty of options to wash down the delicious offerings.
Jaded Daisy, an acoustic trio consisting of Brian Eldredge, Dina Brantley & Robyn Hines  opened the event performing all classic tunes flavored with beautiful three part harmony.
'A Chair Affair' live auction of hand painted chairs raised over $4000 for the Professional Women's Leadership Association annual scholarship fund while a silent auction raised funds to support programs run by the Chamber of Commerce. The event also included a food drive for the local Food Pantry.
Local police estimated the event drew between 600-700 attendees many of whom were closely following the reverse raffle which promised a grand prize of $5000.  As the raffle progressed the final two entrants decided to split the prize walking away with a cool $2500 each.
After the event was over Chef Joe Fasy, one of the event organizers said, "I am humbled to be a part of the local food movement in Fuquay-Varina. The best part of SAVOR 2014 was being with so many great people. There were friends, family, food and community. Music, The Fuquay-Varina Emergency Food Bank, the Chair affair, wine, beer and mead! Life does not get better than that. If you missed SAVOR 2014 don't miss 2015."
Savor Fuquay-Varina 2014 Winners
After the reverse raffle wrapped up winners of the culinary competition were announced.  Here are the winners of Savor Fuquay-Varina 2014:
People Choice Award
First place: Old North State Catering
Second place: Grower's Market of Fuquay-Varina
Savor's Best!
First place: Growers Market of Fuquay-Varina
Second place: The Meeting Corner
Viva la Difference
First place: Tyler's Tavern
Second place: Old State North Catering
Spirit of Fuquay-Varina
First place: The Bengal Pig
Second place: Old North State Catering
Healthy Choice
First place: Growers Market of Fuquay-Varina
Second place: Sweet Leaf Cafe
Savor the Sweet
First place: Stick Boy Bread
Second place: Brick Bar & Grill
Many Thanks
An event like Savor Fuquay-Varina could not succeed without the work of a large cadre of volunteers. The chamber is grateful to the event committee who spent months planning and organizing the event and those who came out on event day to ensure things ran smoothly for our guests.  We also want to thank our sponsors and Aviator Brewery who allowed us to transform their back lot with tents large and small to stage the event.
Presenting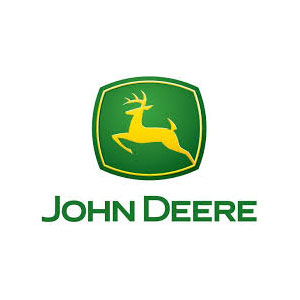 Gold
In-Kind or Nonprofit Partners:
Subway
Fuquay-Varina Downtown Association
State Farm ~ Jonathan Holland
Century 21 Becky Medlin Realty
Peacock Creative Services
Fuquay-Varina Emergency Food Pantry
Professional Women's Leadership Association
It's a wrap on Savor 2014. We look forward to seeing you next year for an even bigger, better, and tastier (if possible) Savor Fuquay-Varina 2015!
Check out this great blog about the event by Andrea Ashby!
The following two tabs change content below.

Stephen Peacock is the owner of Peacock Creative Services, an internet marketing company that helps business attract new customers through digital marketing efforts including website design, search engine optimization, online advertising and social media marketing. Currently he serves as the chamber's webmaster and volunteers on the marketing committee.

Latest posts by Stephen Peacock (see all)