Win CASH and other prizes for your business!
Innovate Fuquay-Varina (#InnovateFV) is an initiative designed to foster and nurture innovation and small business development in Fuquay-Varina. This year's Innovate Fuquay-Varina business launch weekend will take place on January 26 through January 28, 2018.

Inspired by a global entrepreneurial movement called "Startup Weekend," Innovate Fuquay-Varina builds upon and enhances the concept to produce long-term entrepreneurial success for startups in Fuquay-Varina, NC.
Innovate FV is open to new and existing businesses. Our Business Development Track for ventures under 3 years old is designed to help match their unique growth ideas, with local experts and talents needed to make them a reality. The Startup Development Track is designed to assist innovators and creators with unique business ideas, in finding the talent and resources needed to launch their startup.
Prepare yourself for the business launch weekend at the following FREE workshops:
Click on the name of the workshop to register!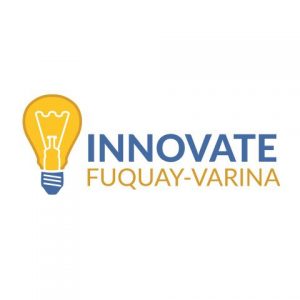 September 18th, 6:00 pm  –  "Are You Ready for Entrepreneurship?"
October 16th, 6:00 pm – "Developing and Writing an Effective Business Plan"
November 13th, 6:00 pm – "Projecting and Managing Your Cash Flow"
December 11th, 6:00 pm – "Analyzing and Understanding Your Market"
January 8th, 6:00 pm – "Pitching Your Idea"
All workshops are held at Aviator Smokehouse Sidebar Event Space, 525 Broad St, Fuquay Varina, NC 27526
How Can I Participate?
All participants are requested to register in one of the following categories and contribute to the initiative through attendance at networking events, as well as the InnovateFV Weekend event:
Professional Business Mentors
Business Development Track
Startup Development Track*
College/Grad Student
Initial Public Launch  —  Sunday Evening Only Access  for audience spectators
*For this track, business ideas must still be in the concept or "startup" phase, meaning the business is not currently registered with any entity (Town, Wake County, Secretary of State), and no profit has been made under the name of the proposed startup idea. Bottom-line: ideas cannot be an existing business the individual owns.
A sincere "Thank You" to our InnovateFV sponsors: 


Join the #Innovate FV Community on Facebook and Twitter!
Innovate Winners 2017
Start Up Track
1st place – Bees
2nd place – Butter Bean Depot
3rd place – DIWise
Developmental Track
1st place – Wood Lazy Susan
2nd place – Fuquay Transportation, 3rd Degree Brewhouse
Innovate Winners 2016
1st  place – Sweet Lucille's
2nd place – Eats Expert Tech Startup
3rd  place –  Third Degree Brewhouse
4th place – Rye Point Internet Marketing