Win CASH and other prizes for your business!
Innovate Fuquay-Varina (#InnovateFV) is an initiative designed to foster and nurture innovation and small business development in Fuquay-Varina. This year's third Innovate Fuquay-Varina launch weekend took place on January 26 through January 28, 2018.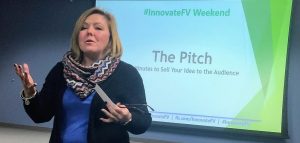 Inspired by a global entrepreneurial movement called "Startup Weekend," Innovate Fuquay-Varina builds upon and enhances the concept to produce long-term entrepreneurial success for startups in Fuquay-Varina, NC.
Innovate FV is open to new and existing businesses. Our Business Development Track for ventures under 3 years old is designed to help match their unique growth ideas, with local experts and talents needed to make them a reality. The Startup Development Track is designed to assist innovators and creators with unique business ideas, in finding the talent and resources needed to launch their startup.
Leading up to Launch Weekend a series of FREE monthly workshops were offered:
"Are You Ready for Entrepreneurship?"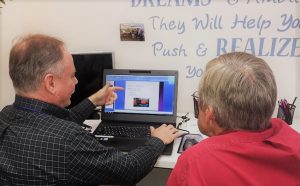 "Developing and Writing an Effective Business Plan"
"Projecting and Managing Your Cash Flow"
"Analyzing and Understanding Your Market"
"Pitching Your Idea"  
a
How Can I Participate?
All participants are requested to register in one of the following categories and contribute to the initiative through attendance at networking events, as well as the InnovateFV Weekend event:
Professional Business Mentors
Business Development Track
Startup Development Track*
College/Grad Student
Initial Public Launch  —  Sunday Evening Only Access  for audience spectators
*For this track, business ideas must still be in the concept or "startup" phase, meaning the business is not currently registered with any entity (Town, Wake County, Secretary of State), and no profit has been made under the name of the proposed startup idea. Bottom-line: ideas cannot be an existing business the individual owns.
InnovateFV was mentioned in Cary Magazine, click here to read more, and Suburban Living Fuquay-Varina Magazine, click here to read more…
A sincere "Thank You" to our InnovateFV sponsors: 



HOST SPONSORS
Fuquay Coworking
TE Connectivity
PRIZE AND IN-KIND SPONSORS
Aviator Brewing Company
Fuquay Coworking
Garibaldi
International Minute Press
Morgan & Perry Law, PLLC
Media Integrations
Morrison Tax & Accounting Services
Office Value
RyePoint Internet Marketing
TCB: The Corner Biergarten
Join the #Innovate FV Community on Facebook and Twitter!
Innovate Winners 2018
Start Up Track
1st place – David Erwin of Total Car Care
2nd place – Ty Ziglar of FitFabulousFly
Developmental Track
1st place – Companah Pet Cremation and Aftercare
2nd place – Bella Mei Boutique
Innovate Winners 2017
Start Up Track
1st place – Bees
2nd place – Butter Bean Depot
3rd place – DIWise
Developmental Track
1st place – Wood Lazy Susan
2nd place – Fuquay Transportation, 3rd Degree Brewhouse
Innovate Winners 2016
1st  place – Sweet Lucille's
2nd place – Eats Expert Tech Startup
3rd  place –  Third Degree Brewhouse
4th place – Rye Point Internet Marketing