Annual Fuquay-Varina Christmas Parade
Presented by Massengill Design Build and Cricket Wireless!
THIS EVENT WILL BE HELD RAIN OR SHINE!!
Join us for a great day in Fuquay-Varina!
The annual Fuquay-Varina Christmas Parade is held on the first Sunday of December every year at 3:00 pm. The parade route begins at the intersection of North Main Street and Woodrow Street (by David Anthony's gift shop) and extends all the way through the downtown Fuquay retail district and back down Academy Street to Woodrow Street (by the middle school). The parade route does NOT end in the downtown district by Mason Jar Tavern.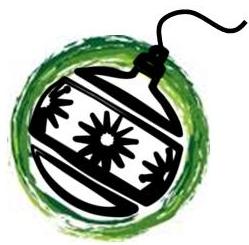 The event brings out town residents en masse, and the streets are lined with children and families from CVS on Main Street, all the way down Academy Street to the middle school! Bring your soccer chairs and blankets for the kids to sit on the curb, and enjoy one of the most treasured community events in Fuquay-Varina!   
2017 Annual Fuquay-Varina Christmas Parade
Sunday, December 3rd, 3:00 pm 
Registration for this year's parade is now closed.  Thank you to all who entered!!
Parade Entry Costs
Non-float Entries:

Member – $55.00
Non-member – $110.00

Hand-crafted Float Entries (Portion will go to F-V Arts Council):

Non-profit – $250.00 
Member – $300.00
Non-member – $400.00

Pre-decorated Float Sponsorships

Member – $600.00
Non-member – $700.00
 *One entry = 40 feet of vehicle space (not including walkers). Pay For Your Entry  The Chamber is happy to announce that Massengill Design Build and Cricket Wireless will be the Presenting Sponsors for this year's parade. At least 10 other float sponsorships are also available for businesses that would like a pre-decorated float for their employees or families. Band sponsors (1-2) are also needed. Interested businesses and organizations can call the Chamber at (919) 552-4947 for more information about this opportunity! 
Thank you so much to TCR: Triangle Cellular Repair for their generous technology sponsorship. 
Thank you to Legacy Partners Realty, LLC and Wingin'It Bar & Grille for sponsoring this year's marching bands!
Entries will be Pre-judged by the Fuquay-Varina Arts Council, based on artistic creativity and presentations. Cash prizes will be awarded. 
New this year, the Young Professionals of Fuquay-Varina will be hosting a parade after party!! Join us at the Aviator Tap House for a frosty beverage and a chance to catch a glimpse of the man in red up close!