Upcoming Workshops
The Chamber offers seminars, workshops, and Lunch & Learns on a regular basis throughout the year. Many of these activities are free for Chamber members, as we try to leverage our own internal resources before reaching out to regional and state-level speakers and instructors.
Explore and Analyze Your Data Using Excel
Enter today's new world of Business Intelligence using Excel PowerPivot, PowerMap, PowerQuery, and PowerView. Excel's Power Tools are a total game changer! Learn how to manipulate data and use it effectively in your business…
This class will provide an overview of how the four components of Microsoft's Power BI suite (Power Query, Power Pivot, Power View, and Power Map) work together to provide amazing data analysis possibilities, all within Excel.
During the presentation, you will see the following features demonstrated:
• Importing and transforming data from various data sources using PowerQuery
• Using Power Pivot to add significant power to Excel's existing data analysis tools
• The Power Pivot user interface, and how to create pivot tables with Power Pivot
• Using the DAX language in Power Pivot to build powerful calculations
• Hierarchies and KPIs (key performance indicators) created with Power Pivot
• Power View and Power Map to create insightful reports and maps with very little work
Location: Bob Barker Conference Room (Chamber Offices, 121 N. Main Street)
When: May 10th / 12:00-1:00pm
Instructor: Garland Johnston
FREE to the public / Feel free to bring your lunch
Pre-registration is required. Call (919) 552-4947 to register.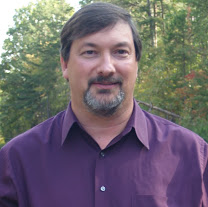 Garland Johnston – Johnston BI Consulting
For more than 30 years, Garland has been working with business's of all sizes to identify needs, define strategy, and delivery methods of analytics to measure performance against goals and identify trends.

Understanding Your Company's Financials
Business financial statements are needed to manage and operate a business. Every owner needs to understand the importance of the Profit and Loss Statement, Balance Sheet, Statement of Owner's Equity and Statement of Cash Flows. We will review how to analyze each of these statements and the managing of your business using these reports. Using these reports to manage a business does not take a lot of time once you are comfortable with them. You will leave the seminar with this level of comfort and an understanding of how to highlight the areas you need to constantly monitor to manage your business.
Location: Aviator Smokehouse Sidebar (525 E. Broad Sreet, Fuquay-Varina)
When: March 16th / 6:00-8:00pm
Instructor: Scott Rockafellow
FREE to the public / Food and beverage available for purchase.
Pre-registration is required. Click HERE to register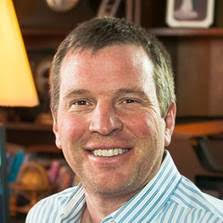 Scott Rockafellow, founder and president of Granite Beach Small Business Management, has more than 20 years of management experience. He also served as a business counselor for 12 years with the North Carolina Small Business and Technology Development Center.