Commercial Real Estate Bus Tour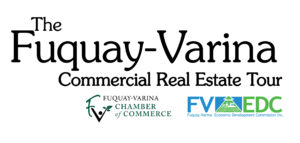 The Chamber invites local real estate agents, real estate developers, commercial lenders, town and county officials, and other interested residents to attend the 2016 Commercial Real Estate Bus Tour.
Date: Tuesday, Nov. 15th
Time: 8:00 am – 1:30 pm
Location: Fuquay-Varina Community Center, 820 S. Main Street
The tour begins with a continental breakfast and a short program by the Fuquay-Varina Economic Development Commission and the Town of Fuquay-Varina before we board a commercial bus and begin visiting between 15-25 properties in and around Fuquay-Varina.
This year, we will be showcasing the town of Fuquay-Varina – what makes it special and what would potentially attract investors and new commercial development. Some town history, hot spots for development, industries that are booming in the area, and public amenities for businesses and residents will be part of the program, in addition to strategic properties that the community is focused on developing in the near future. The event will include stops along the way to see some things up close, and conclude with a gourmet meal at Flavours, courtesy of Wake Technical Community College's culinary technology program.
To Submit Property
Realtors may apply to have up to three properties included on the tour FREE OF CHARGE. Tour organizers reserve the right to select properties based on the tour route each year. To submit a property, download the PROPERTY SHEET and email it and the marketing material for the property to lynanne@fuquay-varina.com.
Fuquay-Varina is the fastest growing town in Wake County and poised to be the third largest municipality in Wake County, and we feel that town, county, and state leaders should be aware of what this region has to offer and what is coming down the road for SW Wake County.
For more information about this event, please contact the Chamber office at (919) 552-4947 or email lynanne@fuquay-varina.com.